I probably haven't procrastinated for such a long time with any other review. I kept on thinking that I should wait to see if this perfectly toned old pink intense orgasm giver won't have any flaws but I haven't discovered any yet. And after more than six months of testing, I'm happy to tell you that I really didn't find anything that I personally dislike. For me, this is an ideal piece, which not only deserves a review on my blog, but honestly, it will once again change the order of popularity on the list of clitoral stimulation toys. If you have already read some of my reviews, you know that once upon a time, for a long time, you could say that I stood only by Womanizer (the article, although already slightly old, can be found here). Because when it came to the market where nothing similar was available for a long time it was truly something wow and unbeatable...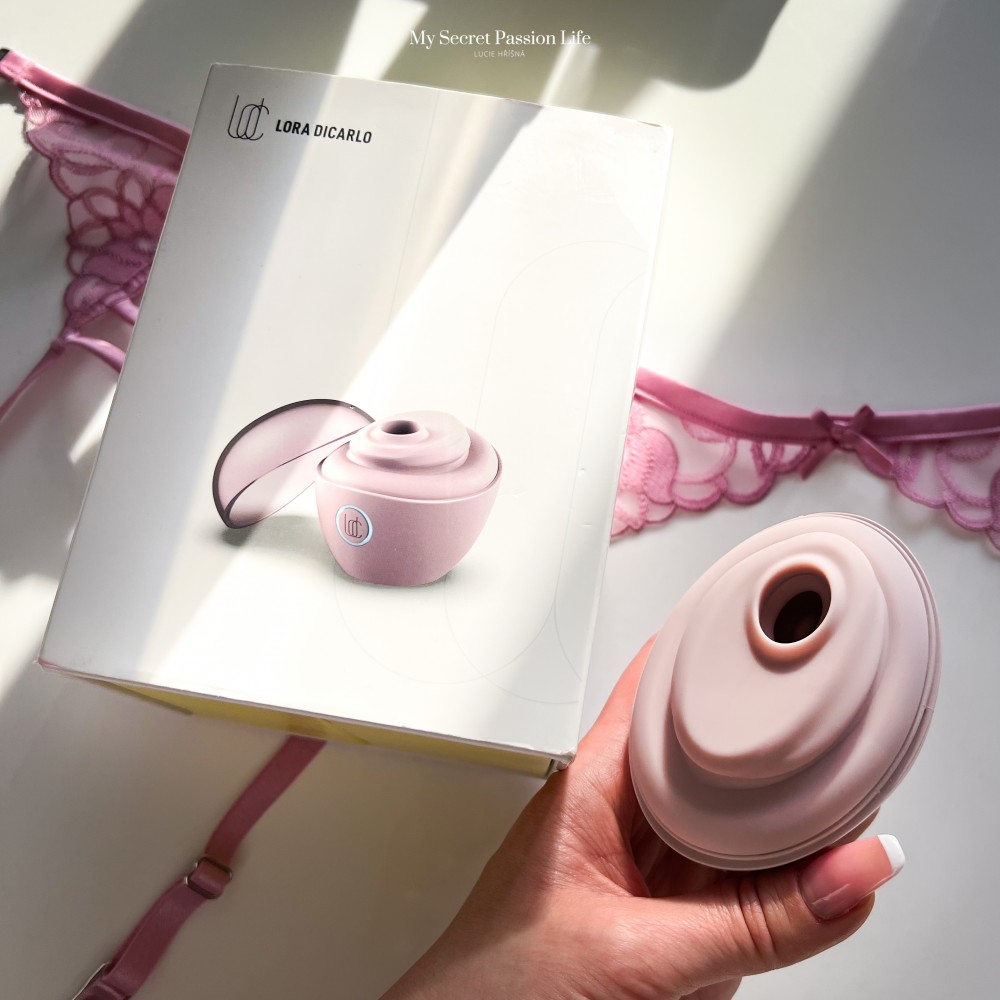 Also because I liked it so much and it met all my requirements so I didn't feel the urge to try and test something new for a long time. When I had the opportunity to try the LELO Sona Cruise for the first time almost three years ago (link for full review), I understood that you really cannot stop progress and it's a shame to deprive myself of new unknown experiences by not trying new vacuum toys. And not only the vacuum ones. Because precisely unlike other tools TODAY It Cruise it does not use vacuum or air, but ultrasonic waves, which the manufacturer himself describes as non-contact sonic waves. Honestly, I can't imagine anything extra under this name, but believe me, if you try it, it really is a completely different pleasure than you can experience with the latest models of Womanizer or Satisfyer.
And when I was already in that period of testing, I also gave a try to the Satisfyer Pro 2 which is another type of vacuum device, to be able to compare and contrast. And I have to say that all of the ones I wrote about on the blog were fantastic, and I'm always happy to reach for them. Anyway, only this recently founded (in 2017) American brand Lora DiCarlo (the name comes from the name of the founder Lora Haddock) changed the order of popularity of toys again. Just this one elegant old pink stimulator it has taken up a place on my bedside table and I honestly reach for it most often, no matter the time. When I want to have a nice moment in the afternoon, for example, or we want to involve him in our games with our partner.
You know that I really like the stories that are behind the brands, as well as all kinds of interesting things that you usually don't find out on sex shop websites. So if you feel the same way, I definitely recommend reading its brand story. In addition to being their first and one of the most famous, the Axis toy was developed in collaboration with Oregon State University, so each of their erotic aids is incredibly sophisticated. For example, the interesting Ose is already assembled from 250 parts, even if it doesn't look like that at first glance. And you will find a lot of similar interesting facts about this American brand.
For example, in 2020, the very famous model and actress Cara Delevingne became the co-owner and creative advisor of this brand. And another certainly interesting thing is that they have five patents in cooperation with the already mentioned Oregon State University regarding the robotics of their erotic aids.
I also found it extremely puritanical that in this day and age, which I consider to be very open minded, Ose (the first product that DiCarlo launched) was nominated for an award in Las Vegas in the Robotics category. Subsequently, however, its nomination was canceled and the product was even removed from the exhibition, although it boasted several patents and all sorts of technological innovations in the field of robotics, because it was labeled obscene by the organizers of the exhibition. I find that incredibly funny these days, but it really (and not so recently, since it was in 2018) happened.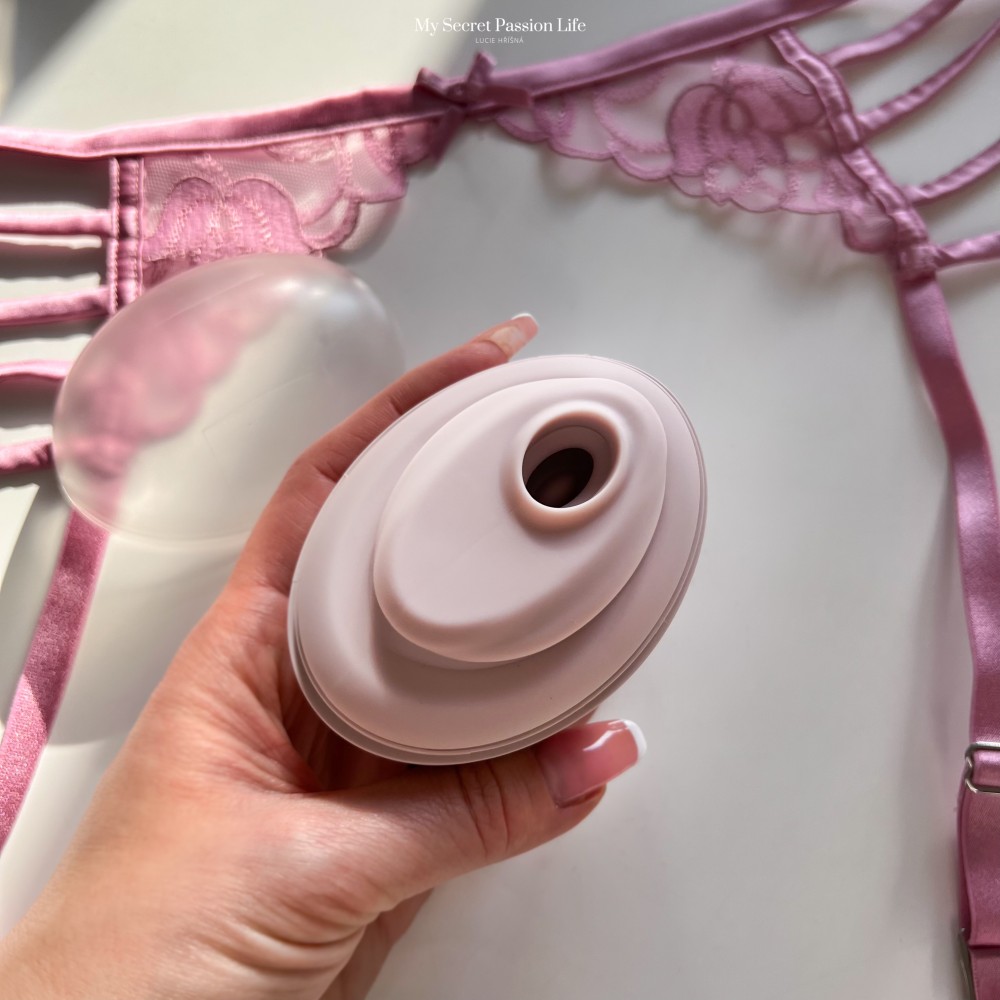 As you already know, I don't have much patience for a detailed description of technical parameters or technologies, because I'm not an expert. The most important thing for me is always whether the given toy suits me and what it brings me. So those of you who are interested, as always I will refer to official video of the manufacturer and several others articles, where I learned everything, and where you can too read more about the technologies with which this clitoris stimulator is really loaded.
I will also mention (although I consider it a little unnecessary, since this is already the standard for most quality sex toys and gadgets) that the material from which this piece is made is incredibly pleasant, and the manufacturer even states that it is suitable for sensitive skin. But I honestly can't judge that, because I've never had similar problems with any dildo or masturbator. I won't mention the fact that I used the Womanizer or another vacuum so many times that my clit swelled, because it was my gluttony :-), not a fault in the material.
Anyway, what doesn't look so pretty in the photos is the incredibly practical cover/lid, which covers the part you put on your lap. I think this is really great, because if you know or have clitoral stimulators similar to the stimulator at home, you know that for traveling or generally for carrying and storing, it is not very ideal because they do not have a cover. So you constantly have to wash and disinfect. It is of course necessary for any toy, but I'll admit that even though we transport toys in all sorts of pouches and cases, this cover seems like a perfect idea to me, and I'd like to see many more manufacturers supply it with sex toys.
The manufacturer claims that it is a robotic (they have the already mentioned patents for robotic elements) simulator. It mimics your partner's mouth, lips and tongue on the clitoris so perfectly that you won't know the difference. Well, to be honest, if all men were this capable and skilled, the manufacturers of erotic aids would go bankrupt. Maybe I was unlucky (and I'm definitely not an unkissed, inexperienced virgin :-)), but in short, I've never known such a caress or such a skillful mouth, because this clitoris sucking will give you a truly incredible orgasm, and so intense that you might need several sexual partners. Of course, the experiences are completely authentic, so maybe someone has similar experiences at home regularly. Please let me know.
You can choose from ten different intensities of pressure pulsations. And I don't suppose anyone would moan at some non-greasy lick if I may say so, but it's certainly important to mention that compared to a lot of cheaper clitoral stimulators, the Lory DiCarlo Baci's first gear is definitely not slow or light. I personally consider that to be a big plus because as standard with all vacuum devices I tested, I usually skipped programs 1 to 3 (depending on which toy) very quickly. But if someone really likes very subtle foreplay, you can experience them for example Satisfyer Pro Next Generation (which is very popular by the way). Its number one program or function is much more subtle.
You can find out in the package leaflet that You kiss offers two types of clitoral stimulation. I can't explain how they are supposed to work, but if I had to explain the difference to other similar gadgets in a simple way, it doesn't work as much with air when sucking in and it doesn't use the classic vibrations you know from other toys. Rather, these are the kind of waves that make you divinely vibrate and spread excitement to all corners of your body.
KISSES Lora Di Carlo X SONA 2 Lelo
You know that I don't really like such comparisons, because they are both extremely subjective and, above all, not objective. I am usually excited about each new toy and I use it much more often, and sometimes I talk myself into including the original one in our games so that I can remember its performance and give you a review to write the most realistic experiences possible. Of course, the memory and time adjusts a lot of experiences, so I always try to write an evaluation after x testing and at the same time warm up to mention everything that caught my attention during the testing. So even on LELO Sonu two I won't allow it, and in fact the manufacturer himself says that Sona should stimulate the entire inner clitoris. I think thanks You kiss you will experience deeper stimulation and clitoral massage at the same time. At the same time, it's much more comfortable for me because the LELO Sona starts at high power and you have to reduce the intensity. This toy works by increasing the intensity, which I personally prefer for quick gratification.
Lora DiCarlo Baci is also prettier for me, talking about the color range. Black accessories (Sona 2 is produced in dark fuchsia, deep pink and black) are my favorite, purple and pink are not bad, but the old pink that we are talking about is a much more elegant and beautiful option. However, the shape is more important than the color, and if you look at the LELO Sona Cruise 2 and compare it to the Baci, you will see that even though they are toys, which you can easily and comfortably put in the palm of your hand, I believe that for some (especially if you want to enjoy it with a partner) the beak that LELO has can be less comfortable in some positions. In contrast, Lora DiCarlo's shape is made for all positions, whether u use it while having sex or while masturbating, and it will never get in your way.
For each of my favorite brands, I have my favorite program, pulsation, vibration, which I simply use again and again. And I have to say that the shape is something about Baci for which I would give it full stars and once more. Even if it is not primarily a "hands-free" toy, if you find a position to skillfully place it and hold it with your thighs, you will experience something absolutely surreal.
I believe that I at least succeeded a little in today's article, you can find it on my instagram. This is not only a design pearl, but above all a fantastic stimulator to be correct. For me, it is a piece that is definitely worth having in a drawer at home. If you browse not just a links that I have included in the article, but also through the story of the brand. It will interest you a little more, so you will definitely read carefully like I did. At the moment there is a bit of confusion hovering over Lora DiCarlo and there is a lot of speculation about whether the company is closing down, suspending or not interrupting its activity. By not responding to questions not only from the American press since Christmas, they are not helping it much. I haven't been able to find out more, but I believe for all of us that he will come up with a few more cool, innovative toys like this, which not only fit perfectly in the hand, but also perform really unreal and at the same time very quiet performances. And if not, I'll hope again, this time for you (because I already have one at home) that there are enough of them in European warehouses that, if you feel like it, the next time you read this article, they'll still be available .
Have a great time and let me know what you're currently riding...