I'm sure you'll agree that you can't count how many times you've seen hearts around you recently. The heart motif is one of the most common, and sometimes the most frequently used symbol, and not only before St. Valentine's Day, we can see it on billboards and in various advertisements every day.
Nowadays, thanks to social media and messenger, we perceive the heart icon as a universal symbol of communication, with which we can easily express our feelings or affection, or thanks to someone. Legends say that this symbol was created during the time of one of the first civilizations, because the inhabitants of that time rebuilt their hearts in the same way as the leaves of their sacred tree looked. Another legend says that this trend started later, in the fourteenth century, when doctors discovered an old papyrus written by Aristotle, who believed that the heart had four chambers, and whose drawing looked similar to today's popular heart symbols.
However, if you don't like the heart symbol and consider it to be cheesy, then you better skip today's article, because you will find heart motifs literally everywhere you look. And the rest of you who are perhaps just newly in love, for you belong to the category of temptresses of my type, who welcome any opportunity to make their day brighter and at the same time can't resist any opportunity to buy something new, today's pre-Valentine types will certainly entertain you.
And because this year's Christmas article Cute sexy little things got the most responses and positive feedback, I decided to prepare a similar article containing all kinds of heart-shaped little things for you on the occasion of St. Valentine's Day. Obviously, this is a concept that caught your attention.
You know I love tights and tights in general and can't get enough of them. Either lace or smooth hem stockings are such a sexy little secret, and it doesn't matter if they are self-holding stockings or if your stocking is held on a garter belt. I like elegant sexy outfits and I like it when you give your partner the space to let their imagination run wild, for example at a Valentine's dinner or a drink. Anyway, I think even seductive elegance has its limits, and it's a good idea to check how high your skirt or dress rises when sitting. If the entire hem of the stocking is exposed every time, it's not so sexy anymore. On the other hand, I like the game where you choose whether to reveal a piece of lace or not. Anyway, if you want to make your outfit special, given the current weather, you have a variety of stockings, whether with a delicate heart decoration, a seam, a few hearts, a heart border or any other detail, will prove a great service.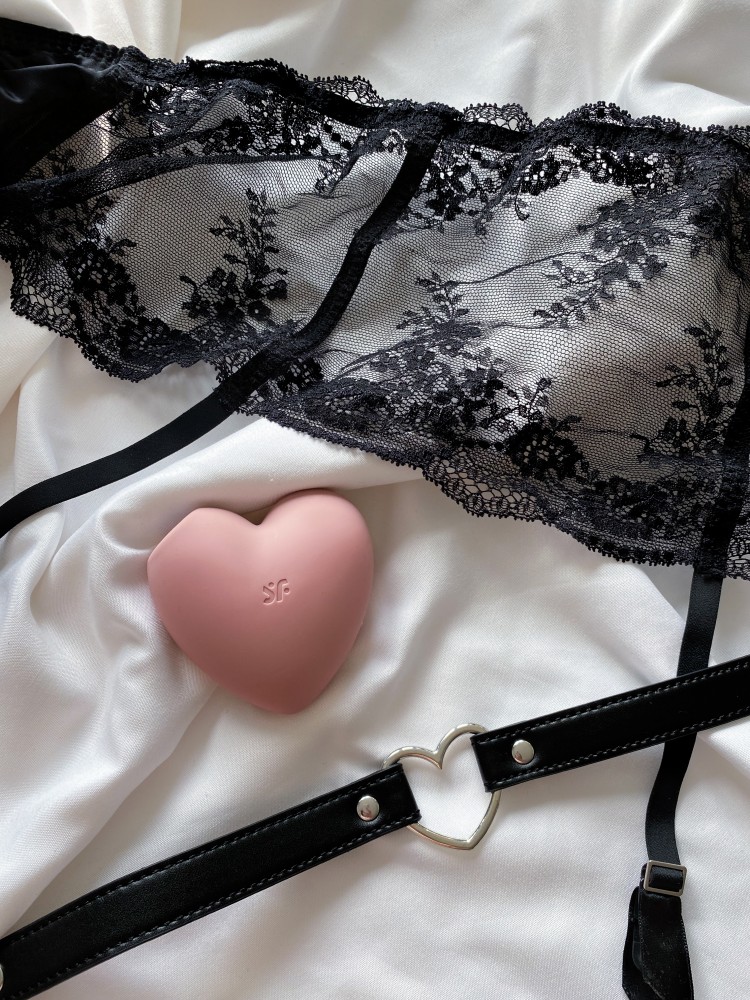 This adorable, fully waterproof one toy in the shape of a heart, it combines the popular stimulation of the clitoris using pressure waves with vibrations, you can choose from 12 vibration/pulsation rhythms and 11 intensities of force. Which will ensure you have enough fun not only on Valentine's Eve...
I really like both lace and latex collars, which you can use to complement your outfit for the evening and at the same time let your partner know what games you want to spend time together. So if you like role play and light SM games.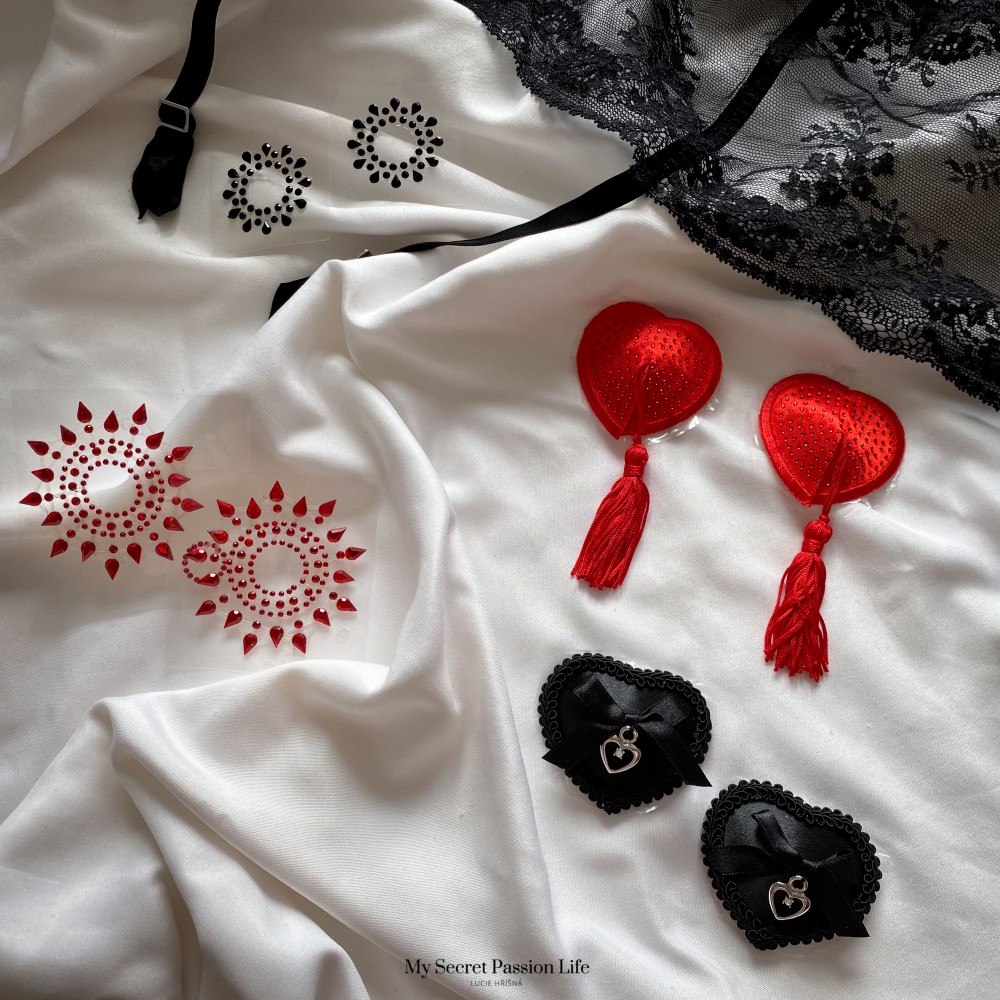 All ornaments, adhesive stones, they look incredibly seductive on the body and private parts. Whether you just wear them on your naked body in stockings with a beautiful lace trim, or you'll feel better if you wear a lace bathrobe or panties over it. You can match them with black, red or any other colored clothes, just as you can choose from an abundance of shades, so you can also choose the shape/size of the decoration.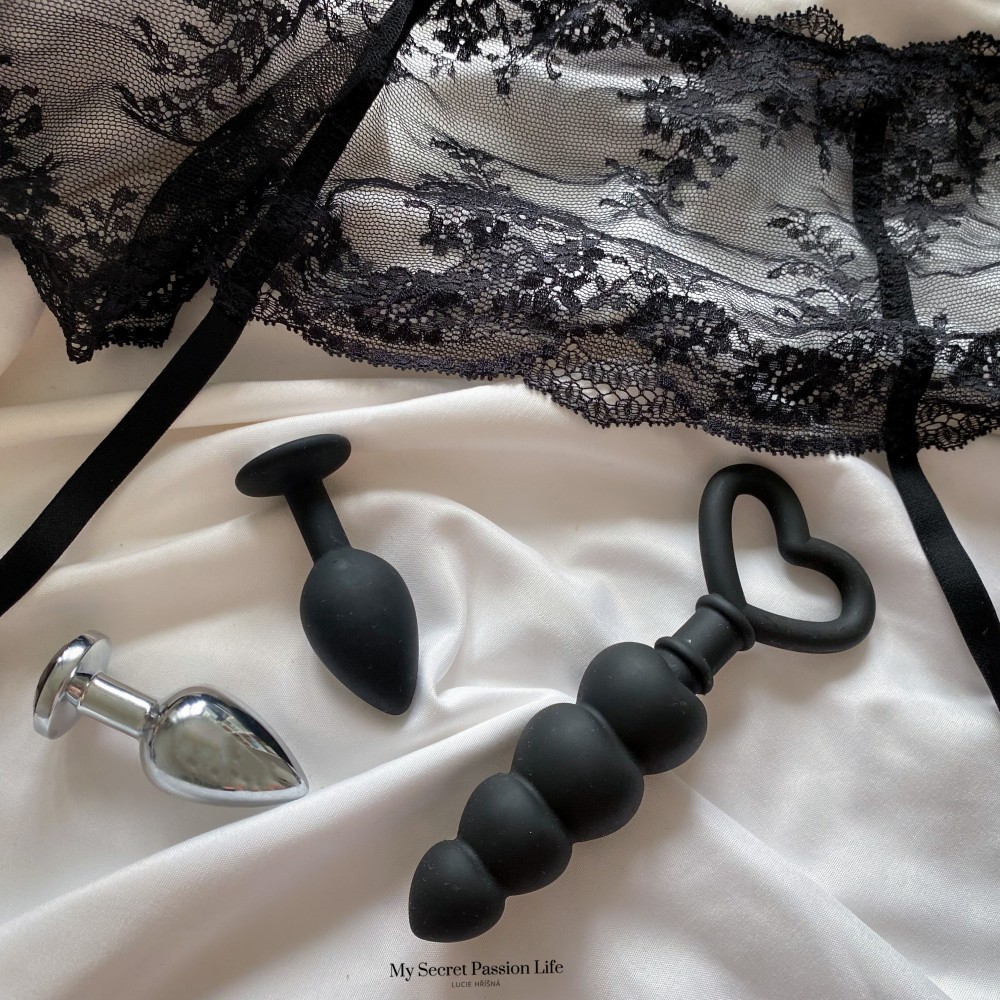 If we're talking about long-term relationships that are supposed to go further into the future, I think it's definitely a good idea not to pull out all the stops on the first date - it might as well be the last. I am not at all saying that the longer the person waits, the sooner you will receive the ring, but on the other hand, I think that if you are not one of the lovers of anal games, then there is no reason to start trying them right away in the course of getting to know each other. It's not a practice you'll enjoy every day, so why not make it (or at least train for it) a special date. Valentine's Day is an absolutely perfect opportunity for this - I don't think you can find more toys that have a heart icon than in the case of anal jewelry, balls, pegs. No matter how you browse the pages of any sex shop, you will find an abundance of metal, glass or plastic pins that end in a heart, perhaps even with a stone.
Do you like sweet desserts? Enjoy the sweet taste on your pet's body. Dip the brush in chocolate and start creating, or just pour a small amount on your partner's naked body and paint it all over. Then you can kiss your significant other and lick off all the paint.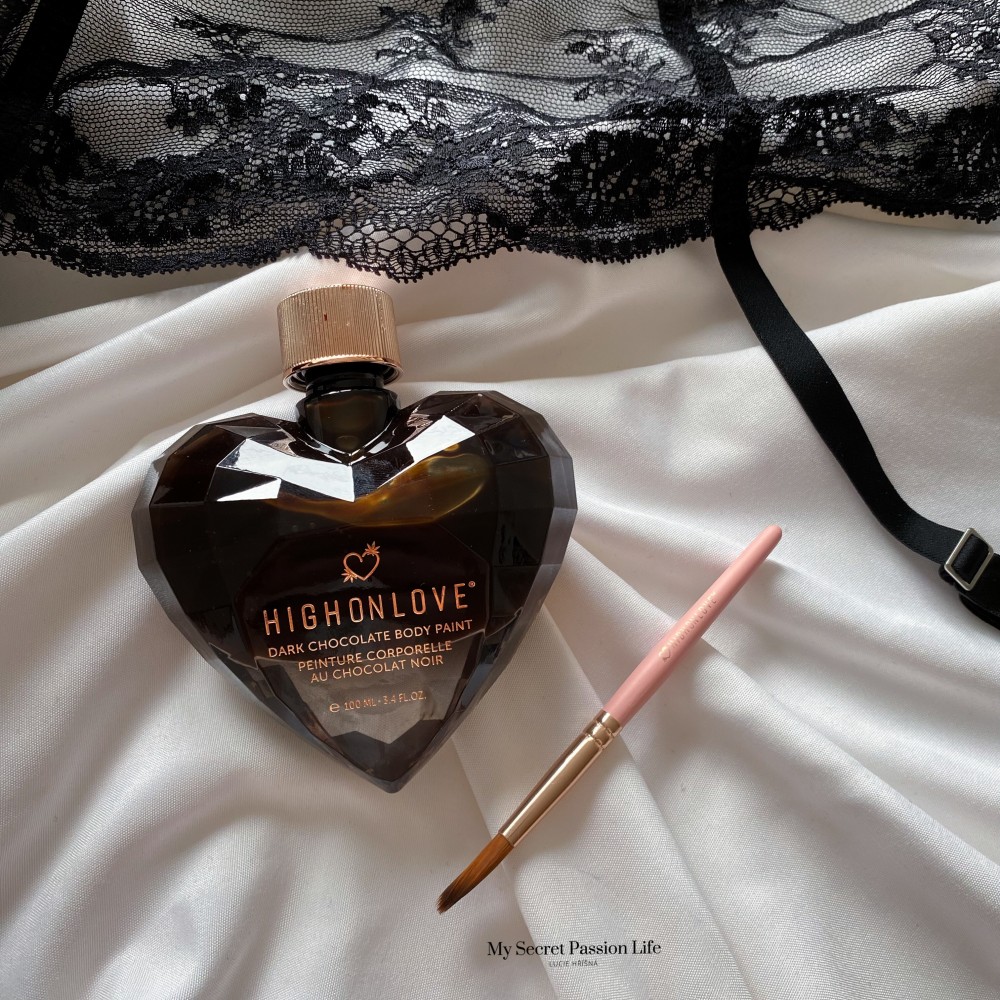 LACE HEART
Although I say that you can never go wrong with lace, of course there are pieces that don't look great, such as some pieces from AliExpress or Wish. What are we talking about, if you are going to a sex party or need to be photographed somewhere without wearing your favorite underwear, pieces like this will certainly serve you well. Unfortunately, upon closer inspection, you will see their limits given the price very well. If you don't want to invest in some more expensive piece of underwear, or on the contrary, you expect to be gifted with it on Valentine's Day, I definitely recommend looking for the already mentioned heart ornaments on the breasts, which you can also buy on these networks for an absolutely minimal price. You will make a lot of noise with them, and if you wear your favorite clothes with them, you will significantly enhance the overall impression.
If, on the other hand, you are tempted to make your wardrobe special with a lace piece with a heart motif, which was designed especially for St. Valentine's Day, then I definitely recommend look at the Agent.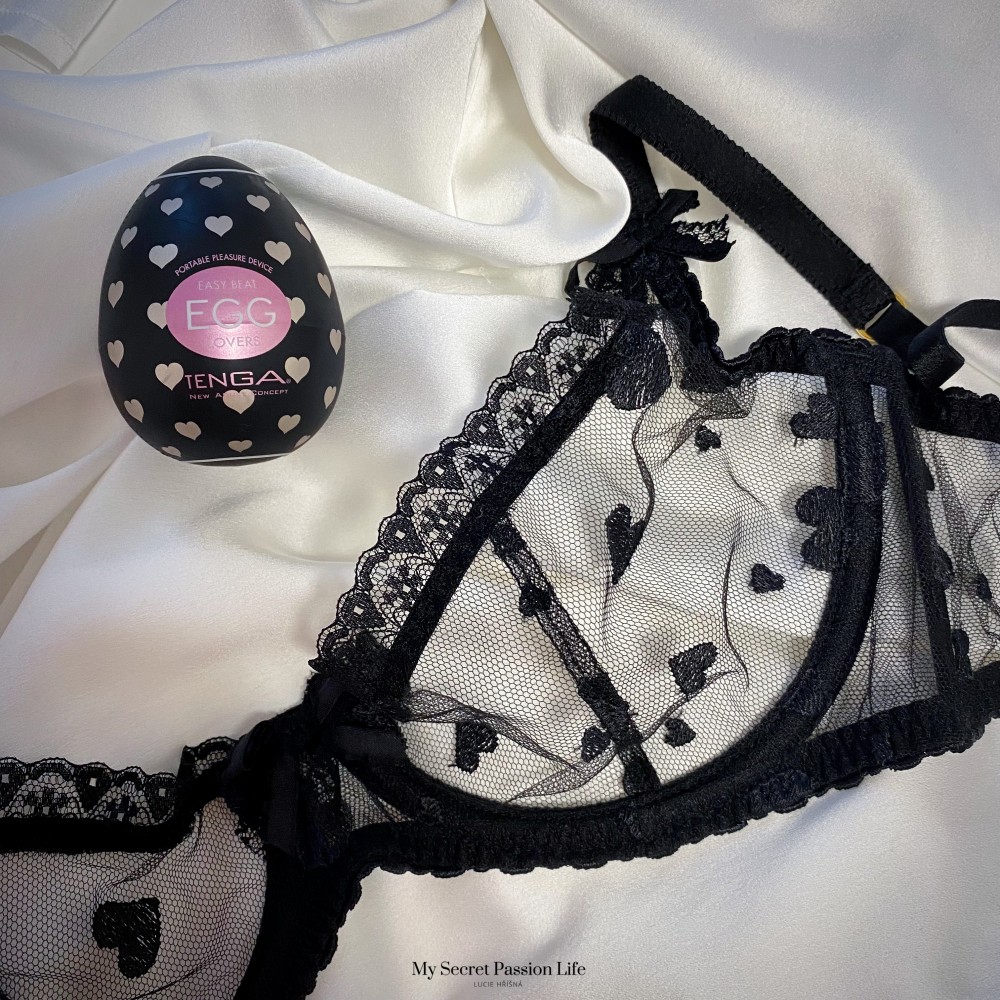 You know I'm of the theory that the best gift is you - so tie bows around yourself, like hearts, or get bow points. And if you have ever used this tip of mine, and you want to give your loved one, regardless of whether it is a partner, lover, client or anyone else, a gift, I recommend reaching out after the Tenga masturbator. Well, it wasn't designed for Valentine's Day, but if you look at the design, it's totally Valentine's to me and it's perfect for the occasion. And if you are interested in my tips for other Valentine's Day vibrating toys, gifts and boxes, be sure to check out the other articles, where I will devote entire reviews to them.