We all know that it's the best not to wait too long and postpone things and today's article is the proof of that. I wrote if for you quite some time ago, but I didn't have time to post it first, then I didn't quite want to because I wasn't sure that it fits into the category of "Places for a perfect date" but then I told myself that it I don't want you to miss on this review. So, I just edited the beginning.
We visited Lake Hill Resort quite early after the opening and because we were pleasantly surprised not only of the spa, but also rooms and the whole stay so we decided to visit it again. The first stay was during weekend and the second one during a week, so I guess that that saved us from overcrowded hotel. The ones of you that follow me for quite some time now already know that I love mountains and beautiful views – every time we have the chance, and we aren't looking only for the place where we want to enjoy ourselves for a few hours, we try to find a place where we can enjoy the place as well as ourselves and mountains are the go-to place. That's why we visited the Lake Hill Resort on the polish side of the Krkonoše mountains.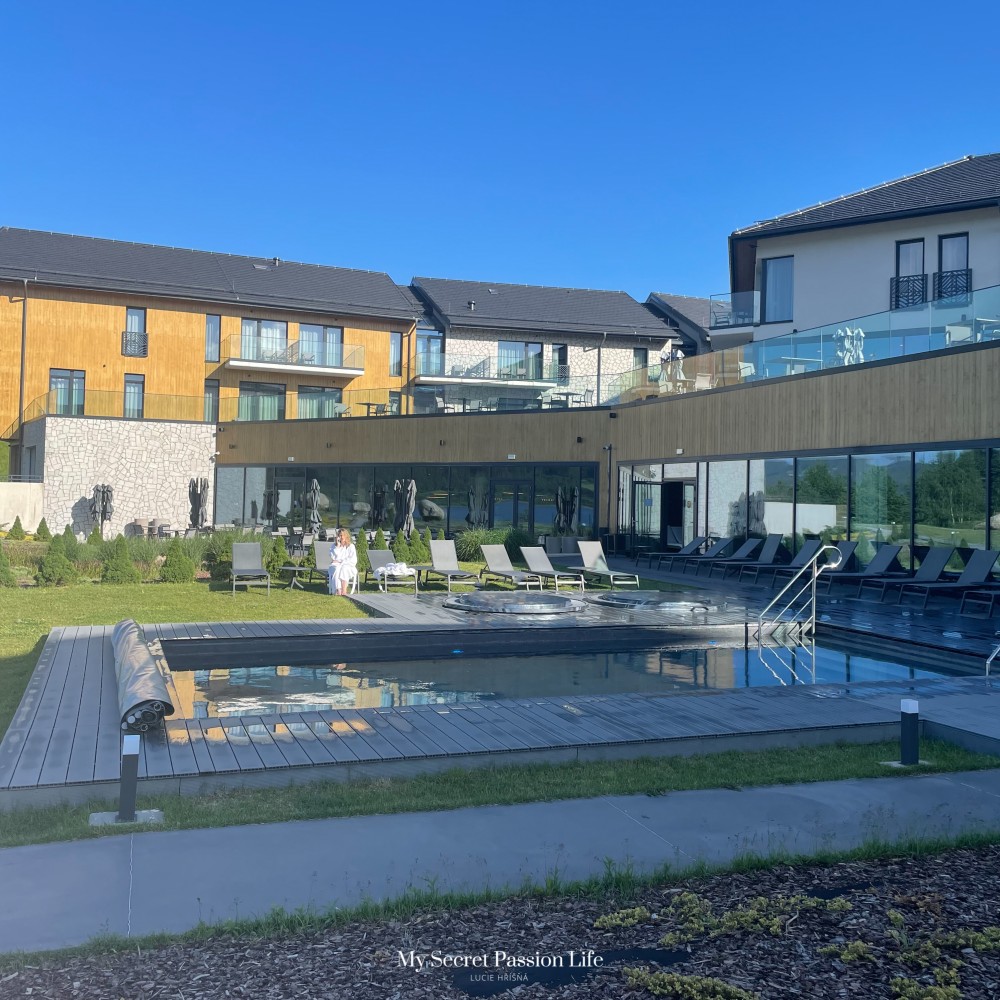 And as I tend to, I didn't keep this place only for myself, so I shared this excitement with some of my friends. And their reaction resulted in me deciding to wait with the article. My friend went to the hotel based on my recommendation, but she was unfortunate to be there with a bunch of people who booked the stay on Slevomat. I have nothing against sales, and I believe that most of us love to buy things with a discount, but no one wants to be in overcrowded jacuzzi, relax in overcrowded sauna or look for empty chair in the spa. I didn't have the experience personally but since I didn't hear the feedback only from her but from others as well, I was hesitant with this article. Anyway, these let's say negative reviews didn't keep me from going there for the third time for a shorter stay during the week. And because I enjoyed the third stay at Lake Hill Resort quite a lot, I decided to share my experiences with you. But I'll remind you that it's better to choose a stay during a week from Monday to Friday, but that applies for majority of hotels and not only for this specific one.
I see the biggest advantage of this hotel the fact that it's really near the borders. Overall, I feel like it's better to choose a stay at the polish side of the mountains because there are prettier hotels with new spa than on our side. It's unfortunate but it's true.
If you are going on long hikes or you just want to enjoy the free time with gorgeous view, I believe that you'll love Lake Hill. I guess that you already know that I'll share with you in this article experiences about wellness, saunas and different rooms. I prefer larger rooms and I like to have the choice depending on who you are going to travel with. I got the chance to try Master Suite Plus, Junior Suite with the view on a lake and Junior Suite. All of the rooms were true to the photos promoted and were right to the description. I feel like this is quite important to mention. So, if you are thinking about going on a date and you don't want to be disturbed and you are not into meeting other hotel hosts at lobby, bar or restaurant, I'd recommend choosing a room with a room service so you can enjoy without being seen by anyone.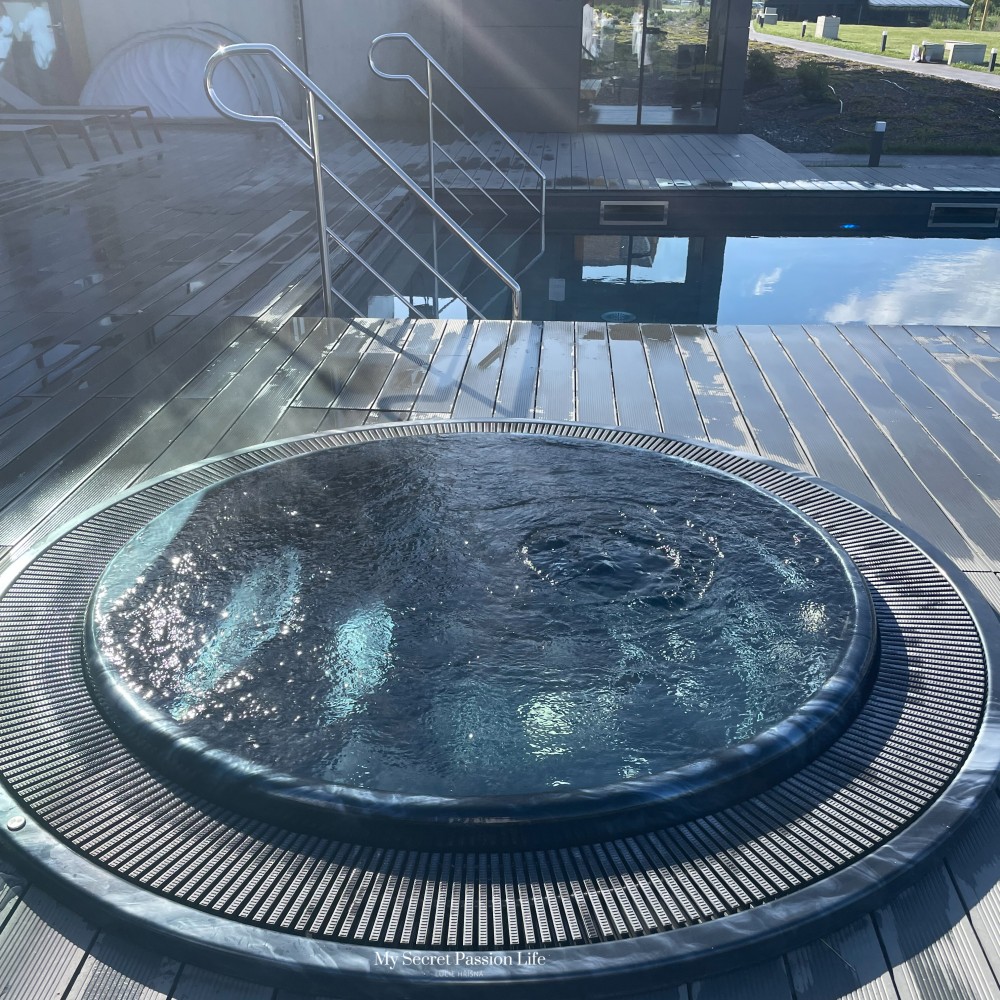 Anyway, for the ones of you that enjoy reading articles in this section I have to mention that there is no option for a private spa. So, if you really don't want to be interrupted by anyone, try looking for different place to stay as an alternative. And for the others who doesn't mind that, I really recommend staying at Lake Hill Resort. As you can see on the photos, we truly enjoyed our stay here.
Even though we have large collection of toys, we don't use them on a daily basis. I love to play with them and enjoy different type of experiences and different type of pleasure thanks to the vibrations but it's better to have a time for that. That's why I enjoy our trips to hotels. I always pack new toys or the ones we haven't been using much lately.
I packed these purple gentlemen this time:
VOLITA
Every woman love being spoiled – so why not having "spa" experience that lasts? I am speaking about Volita from Fun Factory that I fell in love with when I was pregnant, and I hoped that the pleasure isn't due to the fact of having more of blood circulation in genitals. Luckily that wasn't the reason and I still love this vibrator and it's not buried somewhere in our drawer at home. I love toys that are multifunctional. Two moving tongues of Volita stimulate the clit perfectly but also nipples, earlobes, or penis. Very intense vibrations will provide a perfect pleasure. Another advantage of Volita is quite low price for Fun Factory and the size as well. Volita is petite and fits nicely into a hand so you can insert it anywhere where you want, it fits nicely into a purse so you can take it on a date as well.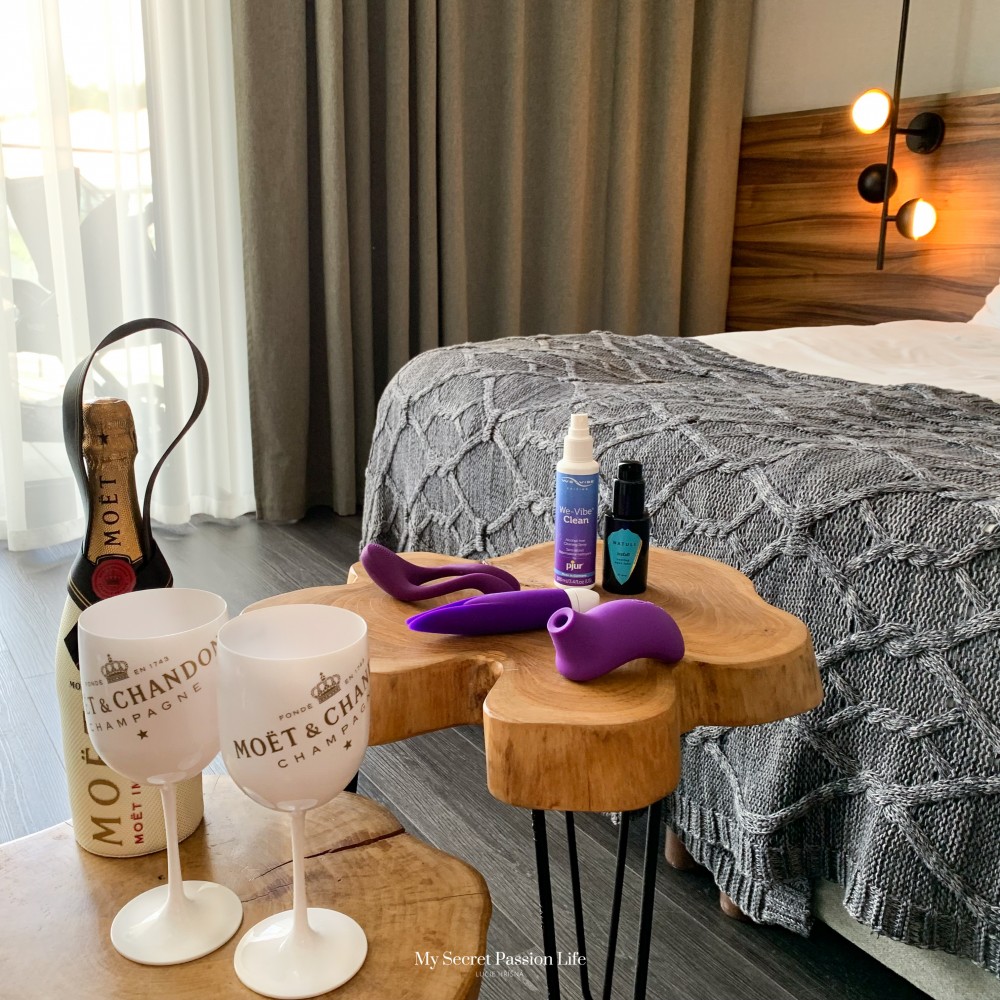 DOUBLE SIDED
You can find things that you enjoy more or less at every toys. That's the way it is, everyone is different, everyone has different needs, ideas, and preferences but the most important is to be open and talk about them with your partner. It doesn't matter if it's your lover, partner, hookup, just tell, show, explain them what you like, prefer and works for you and listen to their needs as well.
That's why all the couple toys are insurmountable, and I love them. Both of you can enjoy double sided, it fits nicely, I use it more to please my partner, the gentle vibrations feel amazing for him on testicles and at male perineal while I tease the tip of his penis with my tongue. But we us it for many different ways.
SONA CRUISE II
You can't not love Sona Cruise II and even though many people see toys (Womanizer, Satisfyer and many different products that are all over the market) based on the pressure as the same thing, Sona 2 doesn't belong there. It stimulates clitoris on sonic waves that not only stimulate the outside but also the inside of clit. My personal experience is that the orgasm isn't super quick but more intense. It's a matter of few seconds with Womanizer or Satisfyer but it takes maybe double the time with Sona, which is still in the category of instant orgasm, but the experience is simply different, deeper. So, if you are considering buying Sona or any other toy based on pressure, it's not this or that. Even tough experiences are individual for everyone of us, it's a toy working on a different basis. So, if you want to try something different from classic vibrations or vacuum pressure, I'd highly recommend Sona.