And here we go. Like every year, Valentine's Day is approaching fast, and even if you are not one of those hopeless romantics who would put rose petals around bed, it will be strategically beneficial for you not to ignore this holiday. Because if you can properly please your significant other, you can get a lot of benefits for yourself.
You will probably find plenty of tips on what to give your partner everywhere. My recommendation is as simple as every year - pre-order your flowers online to avoid the crazy queues at the flower shop and choose a gift that you both will enjoy. This year I have chosen this gift set for you, which I have been able to test since autumn, and for me it really fulfills everything you expect from a perfect gift. Including the fact that it's a wonderfully girly color. Speaking of which, most women will probably appreciate the light pink color with gold details. Long story short, when the toy is nice, you always have a better desire to test it.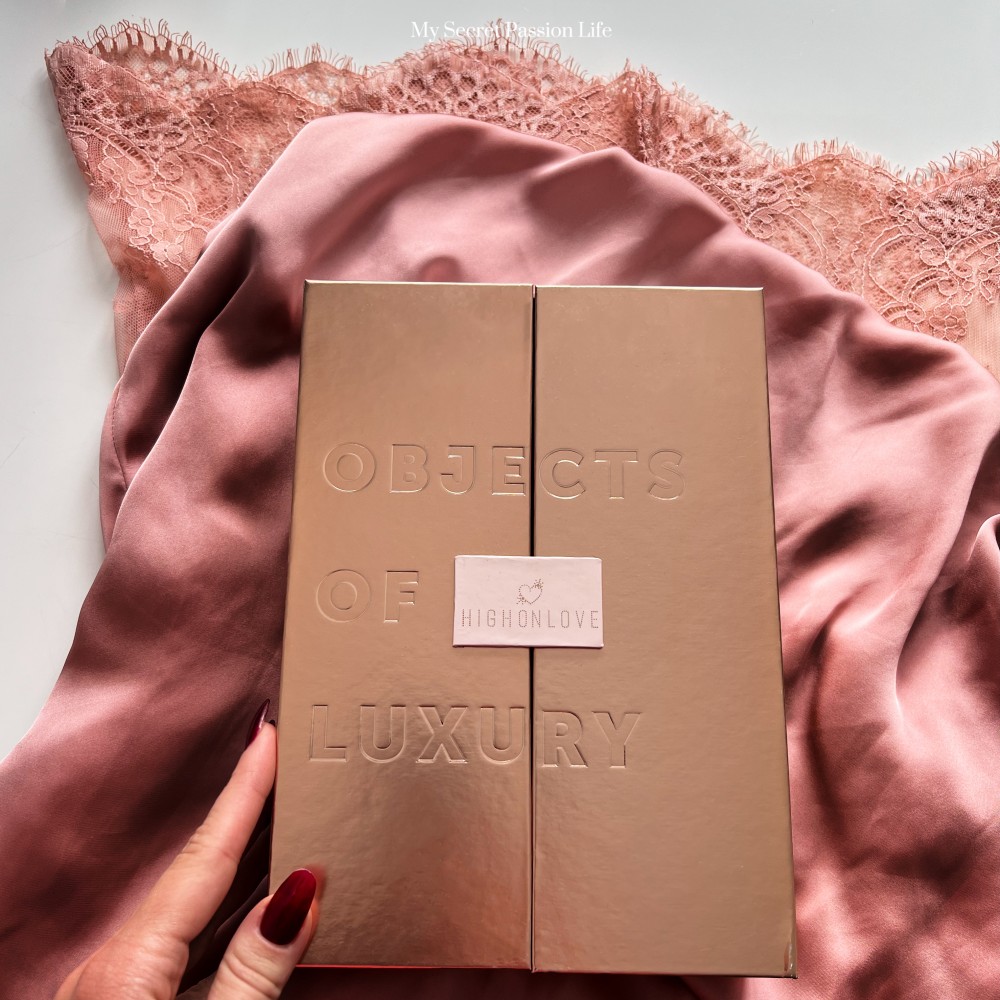 High on Love Objects of Luxury is a beautiful gift box that contains a massage head and massage oil. So actually such a perfect combo not only for a great foreplay. If you already have a massage head at home, this Valentine's tip might not be the best for you. In that case, I recommend jumping on previous articles in this section, where you will definitely find reviews of lots of vibrating hotties with which you can please your partner not only on Valentine's Day.
But back to this pink set. If you've been following me for a long time, you know that I really like massaging heads. But for those of you who don't know them, I'll give yourself a little introduction. Massaging heads are very powerful vibrators, but due to their size and shape, they are not suitable for insertion into body holes. AND by that I really mean everyone, no matter how wide your imagination is. They are really only used on surface, but trust me, even that is more than enough. Although the various types of heads from different manufacturers differ in their shape, the principle remains the same. The spherical head, which has a relatively large surface area through which the vibrations are transmitted to the body, is the part with which you will enjoy the most and experience the most exciting touches. Specifically, this massage head will charm you not only with its appearance, and by that I mean the glittering stones that decorate the handle of the head on both sides, but above all with its five modes and at the same time extremely quiet motor.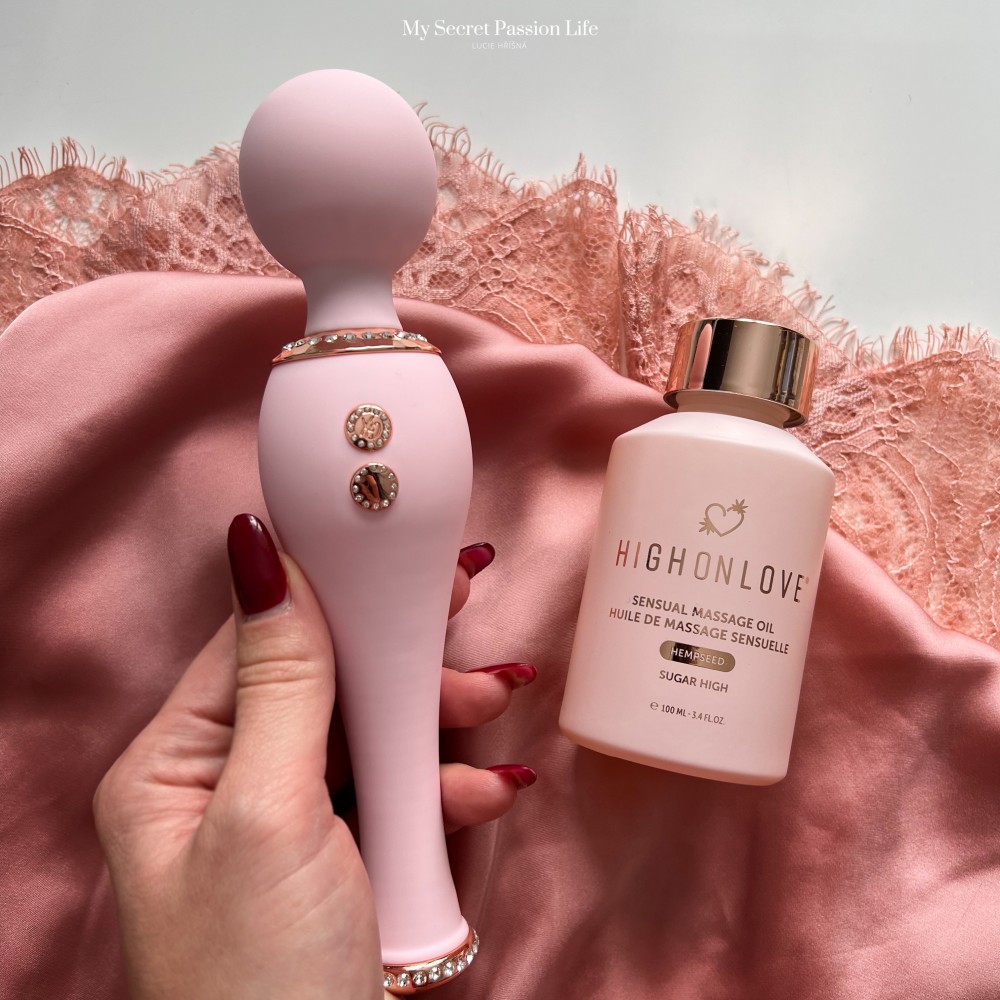 It probably won't surprise you that this massaging head, like all the erotic toys I recommend here on the, is waterproof, so you can enjoy a moment of relaxation with it even in the shower or even in the jacuzzi. For me, water resistance is a feature that I require in erotic toys and without which they would not pass with a positive rating on my blog.
A huge advantage and the main reason why I like massage heads so much is their multi-functionality. You can treat yourself to a really long classic relaxing massage with them - if you put them to the muscle, they can really pleasantly relax and massage stiff areas thanks to the vibrations. It is not just an erotic tool. However, the line between non-erotic and erotic massage is always very thin. It depends on who you are doing the massage with, what kind of relationship you have, and what kind atmosphere is created when touching. In my opinion, any massage with the right partner can turn into a perfect love experience.
If you want your darling with this toy to give as a gift on Valentine's Day, you are primarily interested in its use in the sexual area. The big advantage of the massaging head is that you can use it both for the already mentioned whole body massage and for massages of intimate parts, which is especially pleasant for women. If you do not have much experience with massaging heads, and in general your partner is not one of the lovers of strong vibrations and pulsations, then I would definitely recommend starting on the first or second mode, gently run over the inside of the thighs, gradually tapping the vulva so that the partner gets used to the new unusual and exciting sensations. After a while, of course, depending on her reaction, you can add both the intensity and the length of the vibration in her crotch.There are countless ways to have fun with headers. The only thing to watch out for is that you don't burn it with the intensity of the vibrations and the amount of application. Too intense experiences can be more uncomfortable than exciting for many women, so it's definitely better to go easy.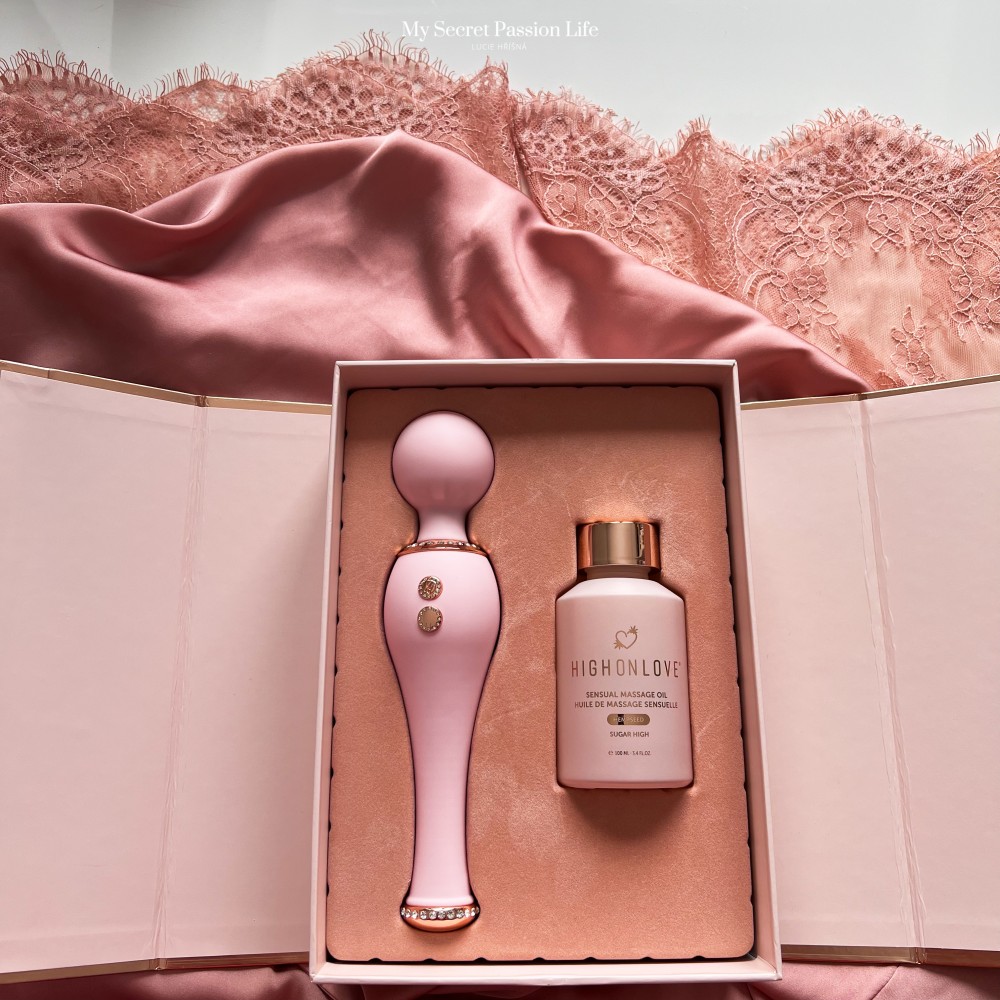 The second big reason why I decided to recommend this set as a Valentine's gift this year is because of this amazing massaging oil, which is the same design as the included massage head. More important than its design packaging is certainly that it has a very pleasant smell. It works beautifully when spread, you can use it to massage the whole body, and by that I mean the massage of intimate parts. If you are one of the individuals for whom the ingredients are important, the oil is vegan, made from 100% natural ingredients. I admit that I am more concerned with the benefits of the composition than the ingredients. After using the oil, you will not only have perfectly hydrated, soft and smooth skin, but thanks to the content of hemp seeds, you will definitely feel more relaxed. The packaging is really generous, so you can use it on many occasions.